Instruments
---
Thirty CentiMeter Telescope
The telescope is designed to cover 50mm diameter field of view with minimal vignetting to achieve greatest possible field of view with better than 1.5"/px sampling.
30 cm f/4 primary mirror
Mirror focal length 120 cm
Telescope focal length is prolonged to 141 cm by coma-corrector
Robust 9-points mirror cell
11cm minor-axis secondary mirror
Carbon-fiber tube
3" focuser with three linear bearings
M2 motorized focuser electronics
---
M2Mount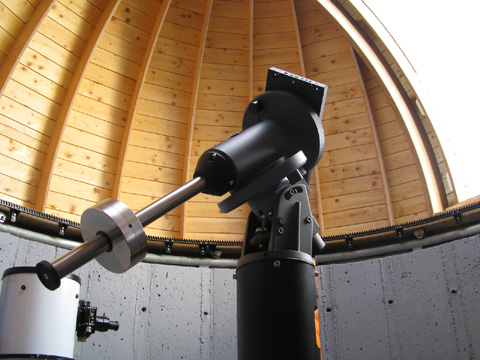 The mount, designed and built by M. Myslivec, can track for several minutes without guiding with seeing-limited precision.
Load capacity 50+ kg of instruments
Friction drives on both axes
Periodic error < 1 arcsec
---
CCD camera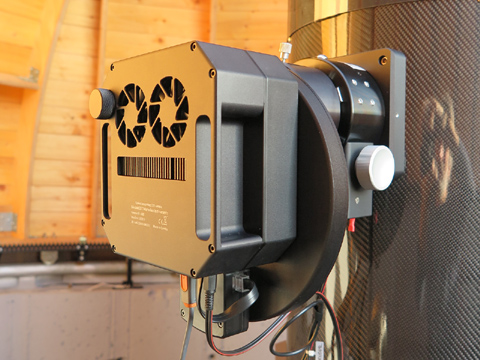 The CCD camera pack consists of:
Moravian Instruments G4-16000 camera
EFW-4M-5 External Filter Wheel for 5 filters 50 x 50mm
G4-OAG Off-axis Guider Adapter
---
Moravian Instruments G4-16000EC camera
KAF16803 CCD Detector
4096 x 4096 pixels resolution
9 x 9um pixel size
31.7 x 31.7mm detector area
Enhanced Cooling with CCD temeprature up to 50 degrees Celsius below ambient
Mechanical shutter
USB 2.0 Hi-Speed interface
More details at www.gxccd.com.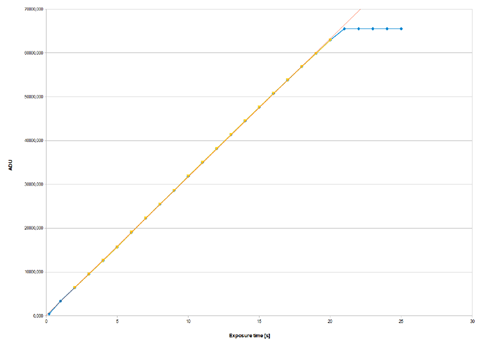 Despite the KAF-16803 is equipped with ABG, sensor linearity is perfect up to ~60 000 ADU.
EFW-4M-5 External Filter Wheel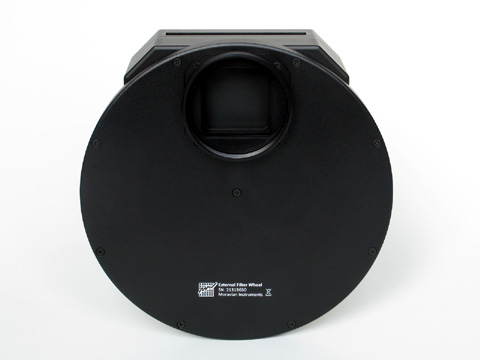 5 filters positions
Accepts 50 x 50mm square filters
G4 Off-axis Guider Adapter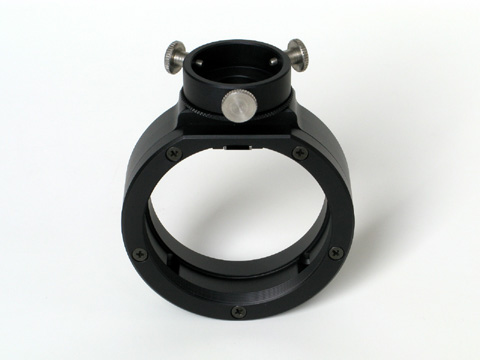 G1 guiding camera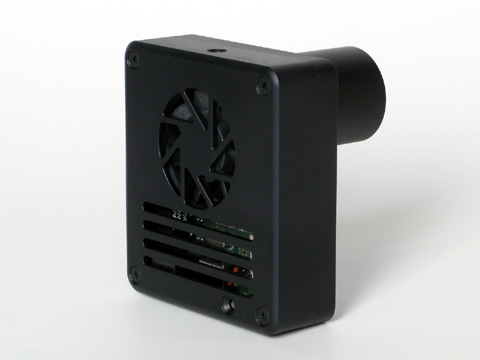 TeleVue BIG 3" Paracorr Type 2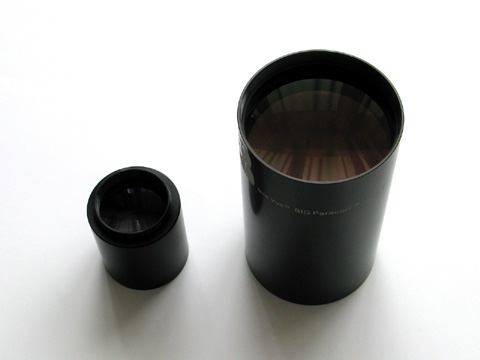 BIG Paracorr on the right, 2-inch Paracorr with T-thread (M42x0.75) interface on the left for comparison.